Posts for: April, 2014
By Berger Family Dental
April 17, 2014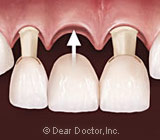 When a tooth is lost, it's important to restore your mouth to its proper function and appearance with a permanent replacement, such as a dental implant or a bridge. Recently, the implant system has received the lion's share of attention (for some good reasons); however, in certain situations, dental bridgework offers a viable alternative. What would cause one method to be favored over the other?
In general, implants are now considered the gold standard for tooth replacement. They have the highest success rate (over 95 percent), last the longest (quite possibly the rest of your life), and don't affect the integrity of adjacent teeth. Bridges, by contrast, require the removal of tooth structure from adjacent teeth, which can potentially compromise their health. Yet implants aren't necessarily ideal for every situation. When might a bridge be preferred?
Some people don't have the proper quantity or quality of bone in the jaw to support an implant; or, they may have anatomical structures (nerves or sinuses) located where they would interfere with an implant. It is possible in some cases to work around these obstacles with bone grafts, or by placing implants in alternate locations; in other cases, a bridge may be a better option.
While most tolerate the implant process quite well, a few people aren't good candidates for the surgical procedure required to place an implant. Certain systemic diseases (uncontrolled diabetes, for example), the use of particular medications, or a compromised immune system may make even minor surgery an unacceptable risk. In these cases, a decision may be made after consulting with an individual's other health care providers. Additionally, a few behaviors or lifestyle issues, like heavy smoking or a teeth-grinding habit, tend to make implants have a less favorable success rate.
There are also a few circumstances that could argue in favor of a bridge — for example, if you already have a need for crowns on the teeth adjacent to the gap, it can make the process of getting bridgework easier and more economical. Financial issues are often an important consideration in planning treatment — but it's important to remember that while bridges are generally less expensive than implants in the short term, the much longer expected life of implants can make them more cost-effective in the long run.
If you have questions about dental implants or bridgework for tooth replacement, please call our office to arrange a consultation. You can learn more in the Dear Doctor magazine article "Crowns & Bridgework."
By Berger Family Dental
April 02, 2014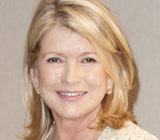 Here's a quick quiz: What recent activity did domestic guru Martha Stewart share via social media for the first time? Need a hint? Was she following the lead of other celebrities like rapper 50 Cent (AKA Curtis James Jackson III), actress Demi Moore and country music star LeAnn Rimes?
Give up? The answer is… she live-tweeted her visit to the dentist! Not only that, she also posted pictures of her mouth as she was undergoing an in-office whitening procedure.
Now, we understand that some might feel they don't need to see close-ups of Stewart's teeth under treatment. But we have to admire her for not trying to hide the fact that she's had the same procedure that has benefited so many people, whether famous or not. Plus, her pictures actually provide a good illustration of how the treatment works.
In-office whitening treatments are the fastest way to brighten up your smile. In a single one-hour visit, your teeth can be lightened by three to eight shades — and that's a big difference! How can we achieve such dramatic results? When you're under our direct supervision in an office setting, we can use the most concentrated bleach solutions safely and effectively. You can get similar results with custom-made trays and take-home lightening solutions we can prepare for you, but then the process will take longer.
If you look closely at her photos, you'll see that Stewart's lips, gums, and face are covered up to prevent any contact with the bleaching solution. She's also wearing protective eyewear, which not only keeps chemicals away, but also guards her eyes against strong lights, which are sometimes used in conjunction with bleach. When we perform in-office whitening procedures, we use safeguards like these for all of our patients — not just celebrities!
We also perform a complete oral examination before starting any whitening procedure, to be sure you don't have any underlying conditions that need to be treated before teeth whitening begins. That's something you just can't get from an over-the counter whitening product.
Teeth whitening is an effective and affordable way to give your smile a quick boost. But whether you decide to live-tweet your procedure — or keep your fans guessing about why your smile looks so good all of a sudden — that's up to you.
If you would like more information about the teeth whitening, please contact us or schedule an appointment for a consultation. You can learn more in the Dear Doctor magazine articles "Teeth Whitening" and "Important Teeth Whitening Questions Answered."